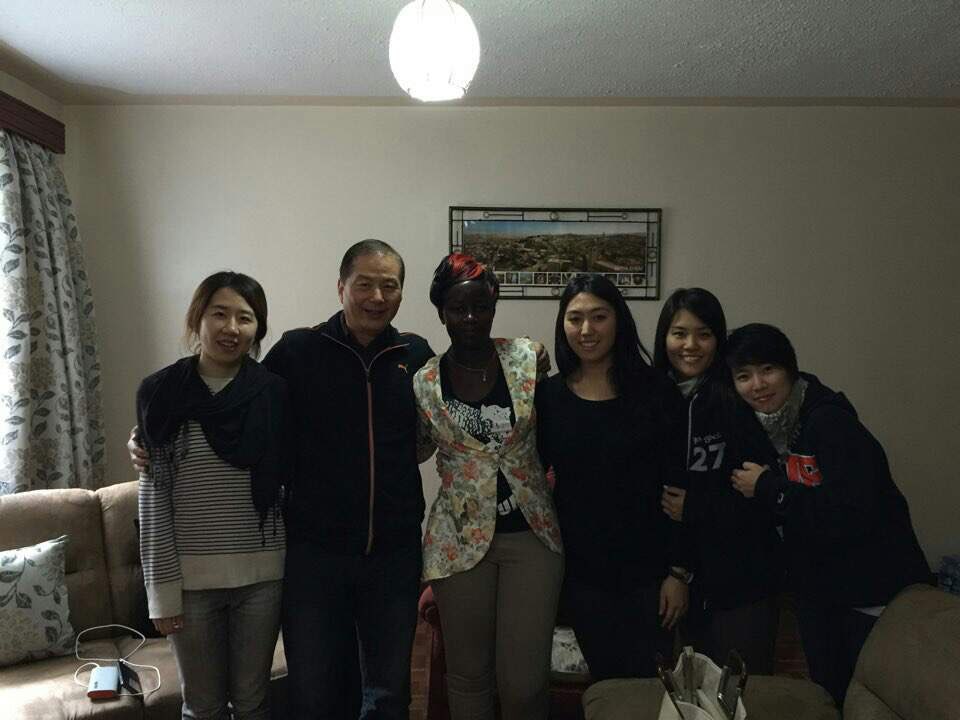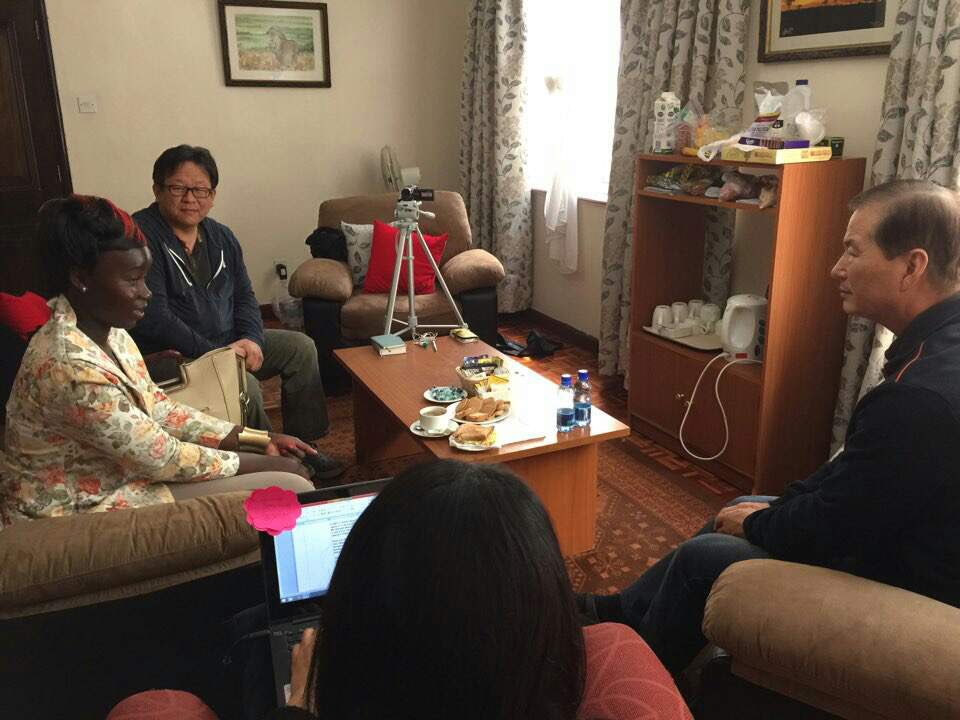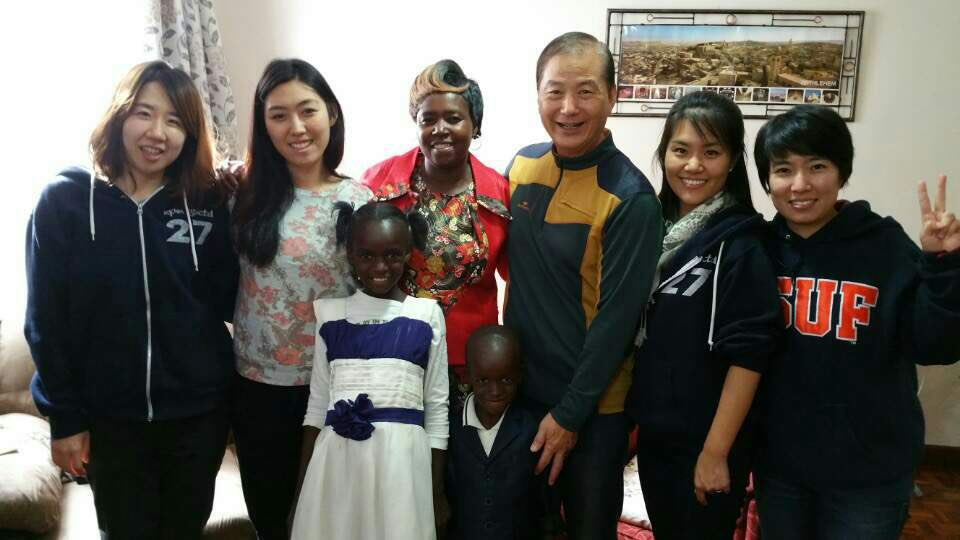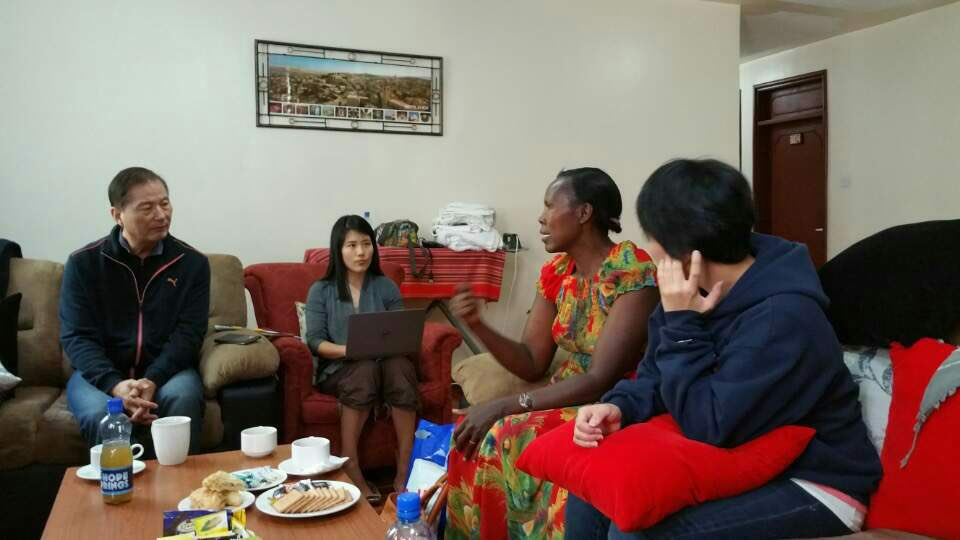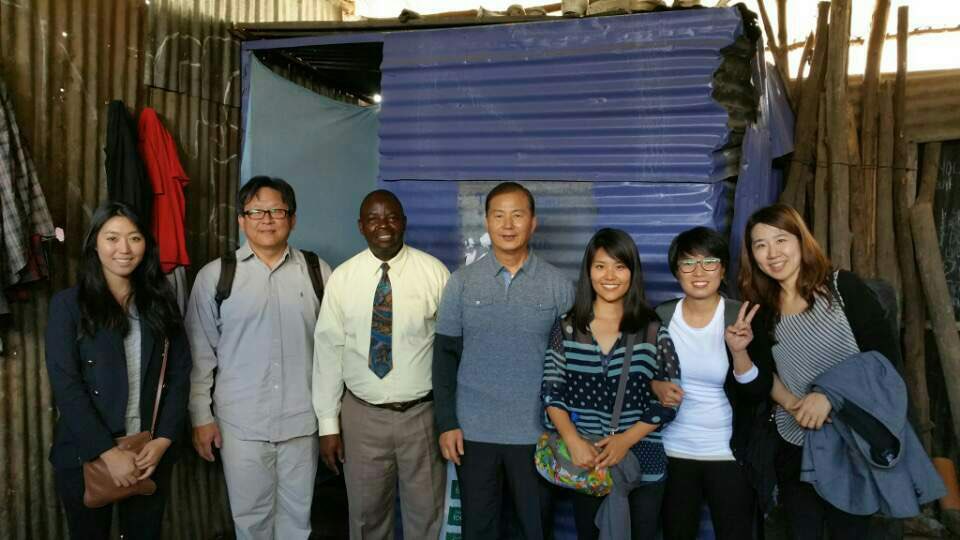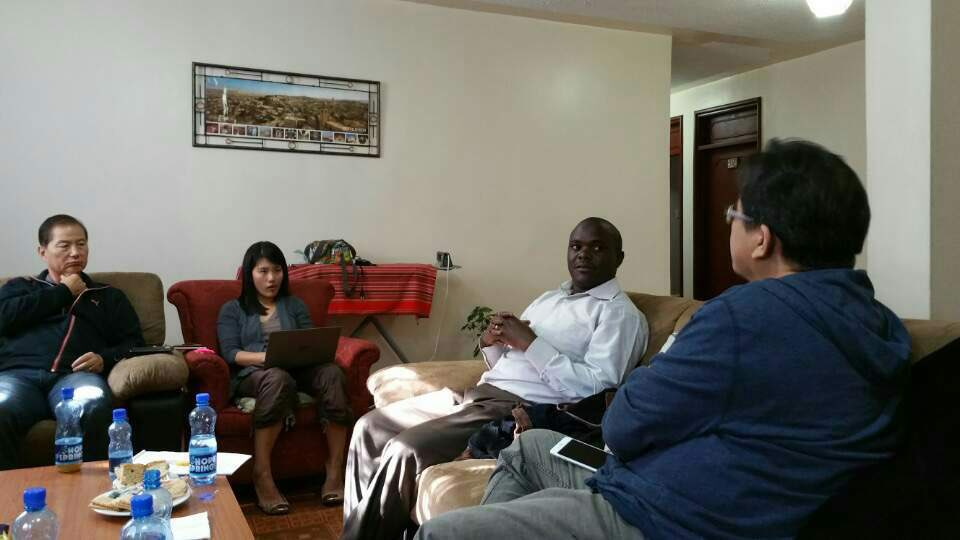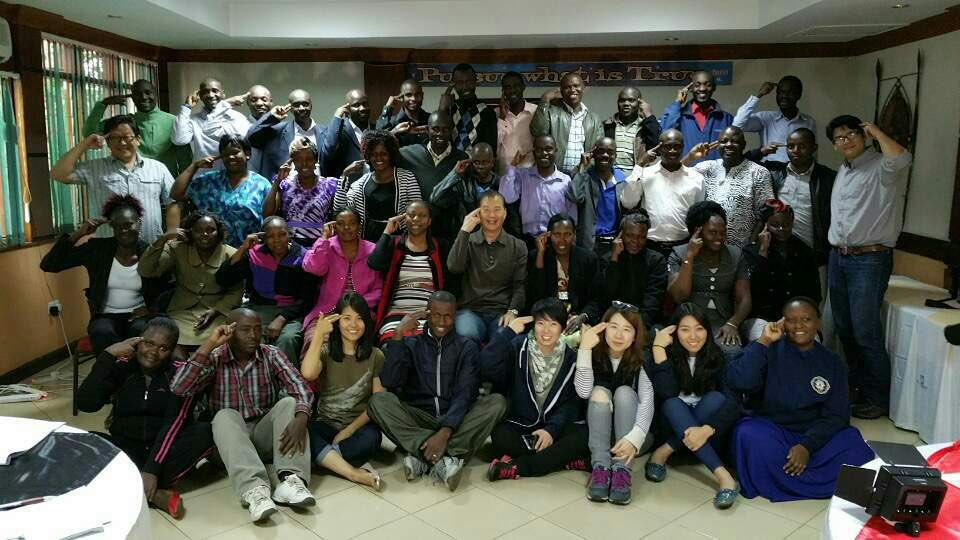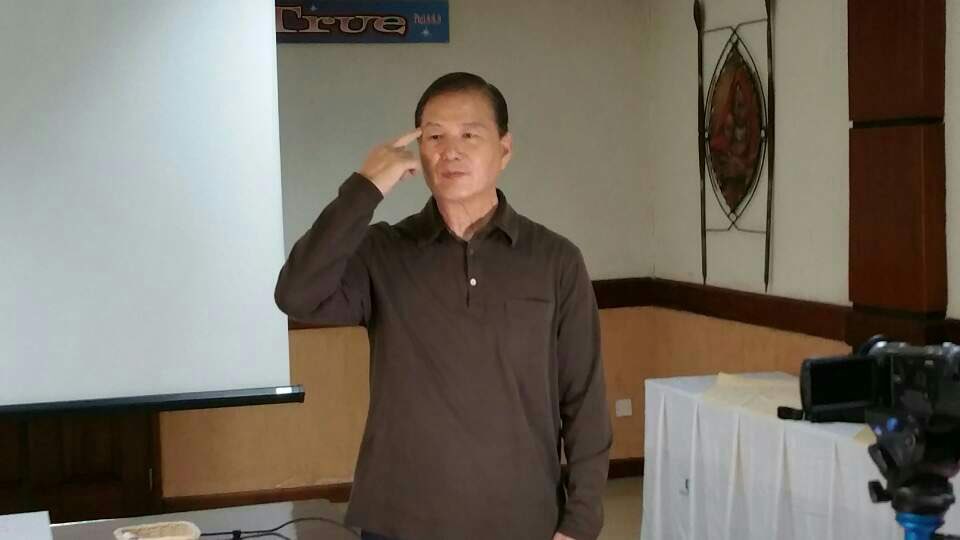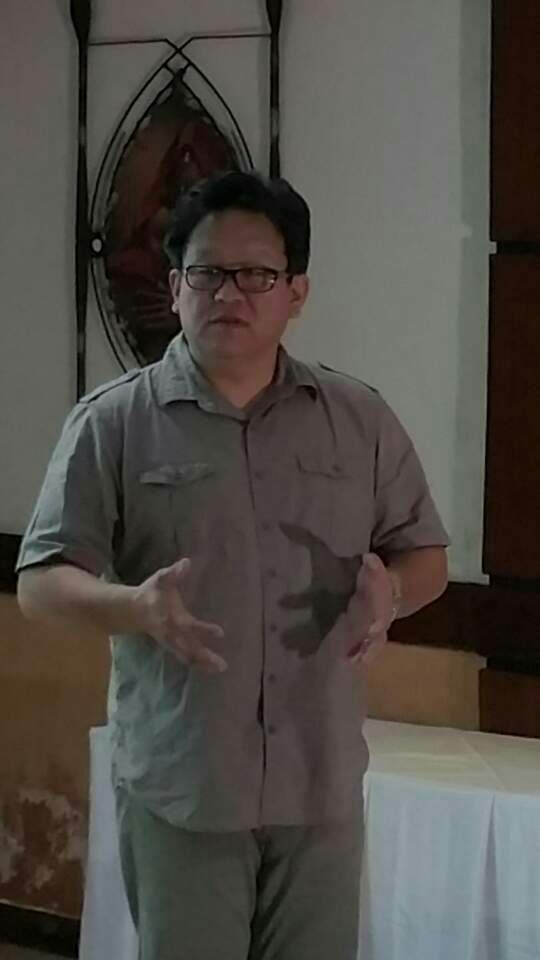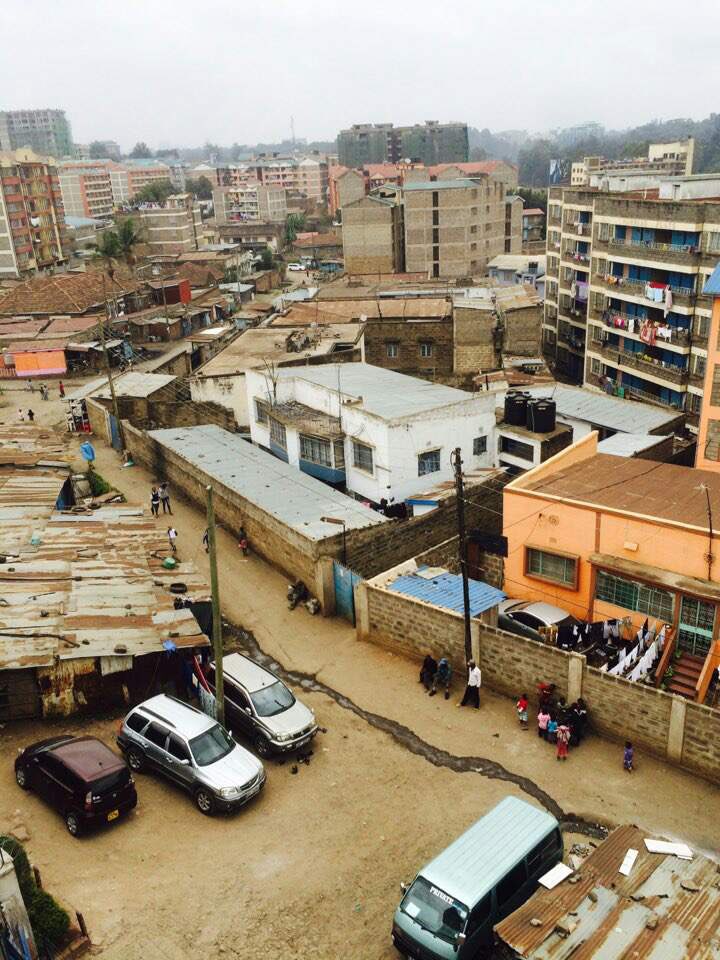 Testimony:
Before I took the KPM Joseph Series course, both of my spiritual life and my business were very tough. However, after taking this course, my spiritual life and business have been changed. I have tried my best, just like Joseph did, and then I started making more profit. I received such a heart to help and teach people whoever needs my support. Few years later, I have supported to build two churches around this neighbor and educated disciples. Through courses that are provided by KPM, spiritually, I have grown stronger.
(The testimony from Adrina, Attorney in Dominica.)

Dear Fellow Workers,

Recently, the United States has ridiculously passed the Same-Sex Marriage. And meanwhile, the South Korea is having such a summer time that drought and rainy season is occurred by the affection of heat. Even though more and more countries ignore God's will and struggle in humanism, God Father will surely finish His will. And this is the reason that we have to move forward step by step to ask for His presence and finish His will. Again, giving thanks to God for allowing the vision of having leaders standing for the seven mountains and bringing all nations to Him.

Your prayers, supports and participations is really important to us. In order to educate kings and priests like Joseph and David that are pleased by God, the KPM is cooperating with local spiritual leaders, and partners, dedicate in training and mentoring under God's guidance.

Between last May 30th and June 9th, we have invited Pastor David Kim, and held a Bible class and tour starting from Seattle. Under the influence of Pastor David Kim's vision of mission work in all nations, and the extract of his teaching, many participants have had bigger dreams, and committed to grow as leaders in all nations. We would like to give thanks to Pastor David Kim and his wife for joining us and sharing God's words through whole trip.
Last June, we had 1st semester of CEO School for the first time in Seoul, Korea and Sydney, Australia through webinar that is based on their local time on Saturdays. Between July 25th and the beginning of August, I have visited Sydney and Seoul for their 1st semester graduations and opening course of 2nd semester of CEO School.
In Southern California, we had workshop for 1st semester of CEO School for the sixth time on June 27th, and graduation on the beginning of July.

Between July 6th and July 16th, we have visited Paraguay. We held Biblical Business Training Seminar separately at Nuevo Pacto (Pastor Marcos) and Embajada Cristiana del Paraguay (Pastor Jesus) to serve local people. Through team members' testimonies and lectures were great for the Seminar. Hallelujah!
The following is the list for the coming events. Dear fellow workers, we would like to ask for your prayers, supports, and participations.

· August 15th – 31st: Kenya MOHI Biblical Business Training #2 ; Daniel Kang, Steve, Young Seop Lee & Sanna Lee couple, Woori Jin, Michelle Kim, and Yoo Young Hyun. Total 7 people)
· September 11th – 13th: KPM Off-Site Meeting for 2016 Planning.
· September 20th – 24th: FCCI Conference (Tucson, AZ)
· September 26th – October 7th: Moldova TD & CEO School at Moldova
· November 18th – December 4th: Sydney and Seoul 2nd semester of CEO School graduation and opening course of 3rd semester.
· December 5th – 15th: Turkey BIM Mission
· December 20th – 24th: KIM/GSC TD #28 (Rector: Steve Awh)

With your intercessor prayer and support, by God's strategy of evangelization of all nations for the last days, the KPM is serving more and more business leaders to grow like Joseph and David in all nations. We believe that God's tremendous works will surely be done.
Thank you!

From Daniel Kang, in Placentia, California
November 2014
Dear beloved and admired partners in ministry,
As we look towards the end of the year 2014, cold winter weather causes us to look around us. How time flies. The Lord's saying, "make the best use of time," rings in our ears. We follow the Lord to the nations, as we believe that if we sow His Word that He will certainly cause it to bear fruit.
Through your prayers, support and partnership we, KPM, are going to one individual after another, training and mentoring them to be kings and priests like Joseph and Daniel who greatly pleased God in the Bible. We believe that God will allow us to bear much fruit, raise many Josephs and Daniels in the world, and lead the nations to Him.
On every Saturday in November (Nov., 1, 8, 15, 22, 29), we held team member meetings to prepare and pray for KPM Tres Dias #27 at Big Bear Retreat Center from
Dec. 17 to 20. This year, we pray that God will again send us the souls He prepared and mightily work within all the candidates through His presence. We pray that the Lord's love will break and melt the hearts of all the candidates, so that they may become new creation and dedicate rest of their lives solely to God.
On November 6, the third quarter of Christian CEO School started, and continued on to the 13th and the 20th. In third quarter, we are focusing on leadership and learning about servant leadership, which Jesus has shown us.
Southern California KPM worship services on November 10 and 24 were times of realizing how we need to challenge ourselves to change, know His Word, reflect on His Word, and put them into action to receive God's wisdom, be in His presence and please God more.
Since November 27, Deacon Steve and I have been doing ministry together in Mombasa, the biggest port city in Kenya. Since 2 years ago, we held Biblical Business Training every year at a seminary school that Missionary Won-Keun Park has established and serves at. Since then we had precious time of monthly meeting, praying, sharing testimonies, re-training, and mentoring local pastors who own business one-on-one. It was a great encouragement to hear pastor John Karibu testifying, "God multiplied the Internet Café when I applied what I learned by first keeping my relationship with God daily and giving Him thanks willingly. Another pastor, Pastor Hesbon shared that "when I had an attitude of serving and blessing my empolyees and customers, iron and plastic waste business multiplied two times." Pastor Okasiba shared his testimony saying, "when I changed my heart attituded and served my employees as if they were my family members, drivers, who used to miss work often, worked diligently without missing a day and the revenue of Tok Tok business increased greatly." Even though the weather was scorching hot and caused us to sweat while just sitting down and listening to the testimonies, we were greatly encouraged to hear many other blessing testimonies from the pastors.
Moreover, we met and had fellowship with Bishop John Busco, the pastor of MombasaRedeemer Church. The night of 28 and 29, we raised new leaders by serving through BIM seminars at the church. Pastor Bishop John came to this Muslim city Mombasa about 20 years ago to share the Gospel. During his stay in Mombasa, even though he almost lost his life several times, was threatened to be killed, and had a tragedy of his daughter being raped by Muslim extremists who suddenly barged into his house one night, he looked only towards God, giving his life to him and shared the Gospel. Through his dedication and persistence, now there are more than 150 churches established by him around the area and his main church with around 4,000 congregants. Hallelujah. On 30th, we attended Sunday service of Mombasa Redeemer Church and had a time of encouraging and blessing the congregants. We expect and pray that there will be many more Christian business people raised in the future through partnership with Bishop John.
On the night of November 30, we came up to Nairobi, capital of Kenya, and are now doing ministry with Mission of Hope International (I will share more about this ministry in December newsletter).
This is our ministry plan for the upcoming months. I want to ask you for manyprayers, participation and support.
Dec. 1 - 6: BIM Ministries in Nairobi with Mission of Hope International
Dec. 7 - 10: BIM Ministries in Istanbul with Intercorp
Dec. 17 - 20: KPM/GSC TD #27 at Big Bear, Southern CA (Lector: Abraham Jeon)
Jan. 3: KPM New Year Prayer Meeting (Speaker: Missionary Daniel Kang, Pastor Hyesook Jeon, Pastor Shine Kim, and Pastor Young-Shik Ahn)
Jan. 15-24: BIM Ministries in Bangladesh
Jan. 27-31: BIM Ministries and GSC Retreat in Seoul, Korea
Feb. 13-21: BIM Ministries in Nairobi, Kenya
March. 13-21: BIM Ministries in Thailand
Through our beloved partners' passionate prayers and committed support and participation, we, KPM, are serving at every corner of nations while following the mission strategy of God in the last days (Isaiah 2:2) in order to raise business leaders such as Joseph and Daniel. We believe that surprising work of the Lord will certainly come to pass. Thank you.
I pray that all of our loving partners will experience the strong presence of the Lord and His blessings in their lives.
Missionary Daniel Kang.
From Nairobi, Kenya.
October 2014

Dear loving partners in Christ,
The fall leaves are starting to decorate the ground, and we can finally feel the cool weather of the coming winter. It is a joy to have the Lord who always loves us.
Through your prayer, support, and participation, we continue to move forward in serving and raising business leaders in many countries as kings and priests. Thank you.
From September 29 to October 3, we had Tres Dias #3 at Chisinau, Moldova. We had a blessed time together, serving 86 candidates with about 70 local team members. There were 5 people from the US team: Steve, Gloria, Lucy, Jia, and myself. It was a priceless and rewarding time. Many of the candidates experienced the first love of Lord, including a sister in Christ, who recovered her joy of salvation in Christ, and her back pain also left her. Hallelujah.
FCCI President Terence Chatmon, and Frank Vann from FCCI also participated in BIM ministry with us as we arrived in Moldova on October 3, to serve together.
On October 4, we had a 1:1 mentorship session, guided by the Holy Spirit, with 7 Moldavian businessmen from the city of Tiraspol.
On October 5, Terence and I shared the grace of the Lord by preaching His Word at Tiraspol Church (Senior Pastor Yuri) during the 11AM and 3PM Sunday services.
On October 6 - 7, we had 2-day BIM (Business is Mission) Seminar at Chisinau, the capital city of Moldova with local businessmen who had been serving at OM (Operation Mobilization). This seminar was about growing as businessmen who please the Lord. Terence presented two (2) sessions, Frank did one (1), and I did four (4) sessions. The participants committed themselves not to offer any bribes, in order to be the businessmen who please the Lord as the salt and light of Moldova.
On October 8 - 9, we had a 1:1 mentoring sessions with local businessmen in Chisinau. We were glad to hear the amazing testimonies of Larisa and Vladimir, whom we have been mentoring for the past few years.
We had an important strategy meeting for Overseas Mission (OM), with Terence, since he is the president of FCCI. From our meeting, we outlined a new mission strategy and partnership. With FCCI's abundant resources that have been built up over the past 30 years, we decided to form an FCCI Group in Moldova to strengthen the foundation of God's Word there, and to be able to continue serving Moldova with personal 1:1 mentoring from KPM.
On October 13, during KPM's regular service, we shared ministry testimonies from Moldova, and Pastor Paul Min preached the Word as our special guest. On the 27th, we held another KPM regular service, recommitting ourselves again through His Word, with the message 'Let's Know Our Lord.'
On October 22, we had a webinar mentoring meeting with local Christian businessmen in Paraguay at 3PM, and with local Christian businessmen in Kenya at 11PM. We continued our ministry with another webinar on the 24th, serving and encouraging local Christian businessmen in Tiraspol, Moldova.
We also continued CEO School classes on Oct. 16 and 23, and ended the 2nd semester on Oct. 30. All day on the 25th at 'Blue Ocean Workshop,' we had a valuable time, learning how to find new business strategies with God's guidance.
This is our ministry plan for the upcoming months. I want to ask you for many prayers, participation and support.
Nov. 6: First class for the 3rd semester of Christian CEO School
Nov. 25: BIM Ministries in Kenya
Dec. 7 - 10: BIM Ministries in Istanbul with Intercp
Dec. 17 - 20: KPM/GSC TD #27 (Big Bear, Southern CA)
Jan. 15-24, 2015: BIM Ministries in Bangladesh
Jan. 25-31, 2015: BIM Ministries in South Korea
I pray that all of our loving partners will experience the strong presence of the Lord and His blessings, as we joyfully fulfill His calling.
I love you all.
Daniel Kang
Placentia, California